How to Grow an Egghead
Back
Here's a quick little project that's whole lot of fun for kids.
Step 1
Grab a few eggs and gently tap around the top with the edge of a spoon. This will break through the shell and allow you to flip off the top. Empty out the egg into a bowl to be used later in cooking. Rinse the inside gently and allow to dry.
Step 2
Grab some textas and draw on faces. The sillier the better!
Step 3
Fill the inside with cotton wool. Push a fair bit in as it will sink down when watered. You can also use fine potting mix if you don't have cotton wool handy.
Step 4
Gently water the cotton wool or potting mix with a solution of OCP eco-seaweed. You want it to be damp but not soaking wet. The eco-seaweed helps speed germination and growth of the seedlings.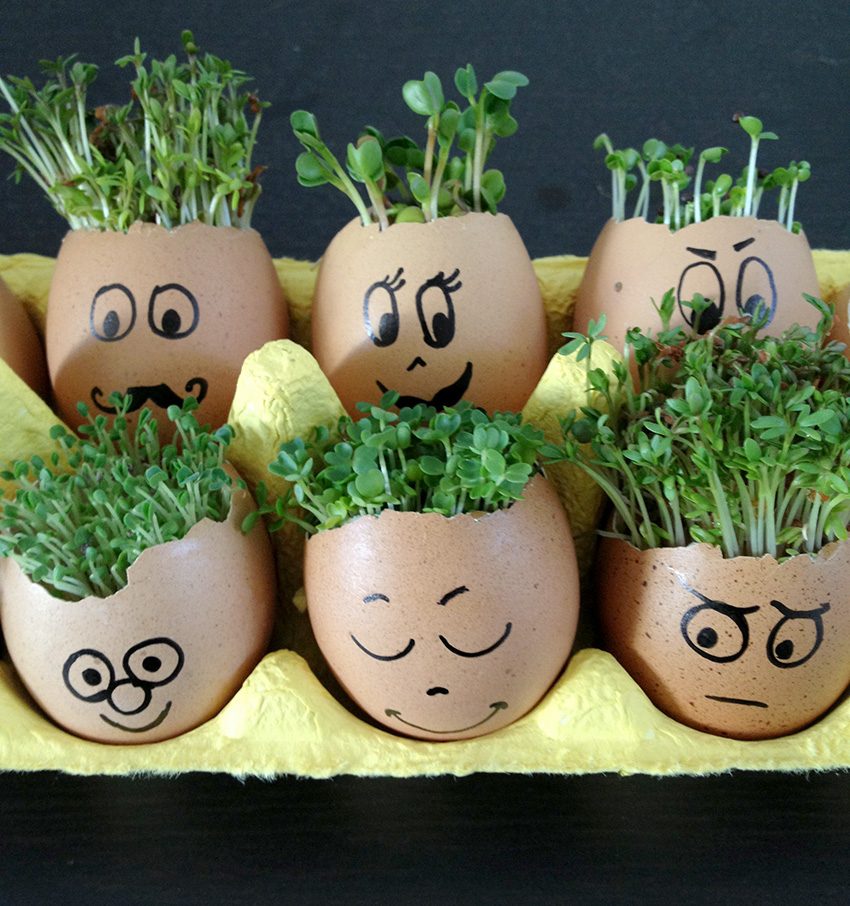 Step 5
Sprinkle seeds over the damp cotton wool. Use a lot so that the cotton wool is almost covered with seed. That way your egghead will have thick hair. Noone wants a bald egghead 
Step 6
No comes the fun part – waiting. Seeds will germinate in a couple of days and start growing. Make sure they stay moist by misting with water each day.
Ideal Seeds for Eggheads
Cress
Mustard
Chia
Kale
Rocket
Radish
Watercress
Alfalfa
All are edible so the egghead can get a haircut and the cuttings used in a salad or on a sandwich. Yum!