How To Make Pots From Tin Cans
Back
Instead of throwing out all those tin cans here's a project to recycle them and add some fun colour to the garden.  Best of all it's dead easy.
Materials Needed
empty tin cans (various sizes)


spray paint in different colours


hammer and large nail


quality potting mix


collection of small plants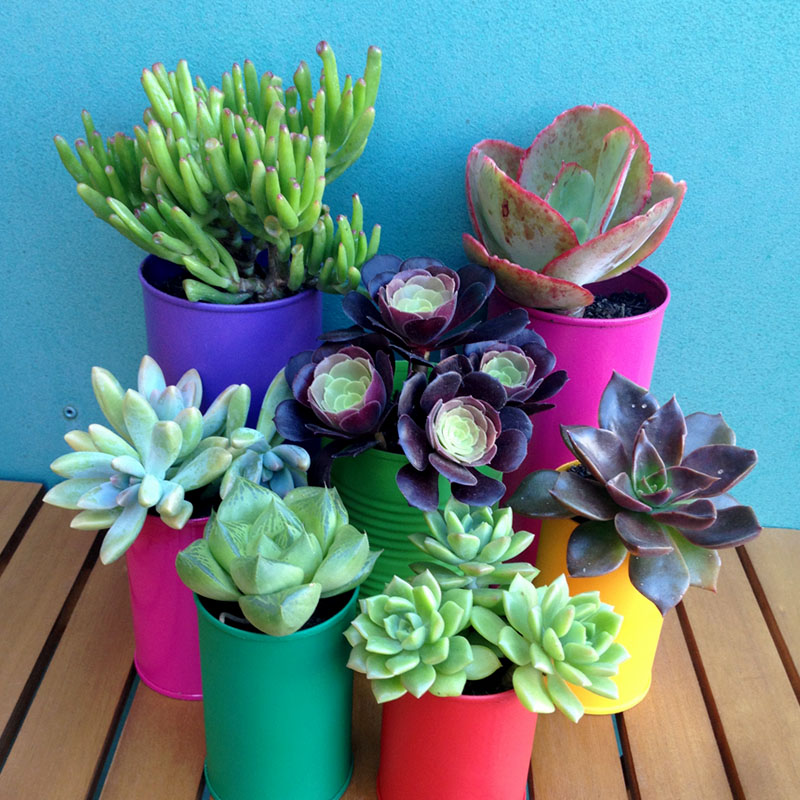 Getting Started
1. Wash out the cans and remove all labels.
2. Turn the cans upside down and punch multiple holes in the base using the hammer and nail.  These will act as drainage holes and are an important step.
3. Now it's time to paint the cans in your chosen colours.  Apply a thin coat evenly around the can.  Allow to dry and then apply a second coat.  Don't be tempted to do just one thick coat as you'll most likely end up with paint streaks as it runs down the sides of the can.
4. Next grab the potting mix and your plants and get planting!
5. Water in well with a solution of OCP eco-seaweed.  eco-seaweed will help the plants establish faster by reducing transplant shock and encouraging root development.
6. Position your pots in groups for maximum impact and wait for the compliments.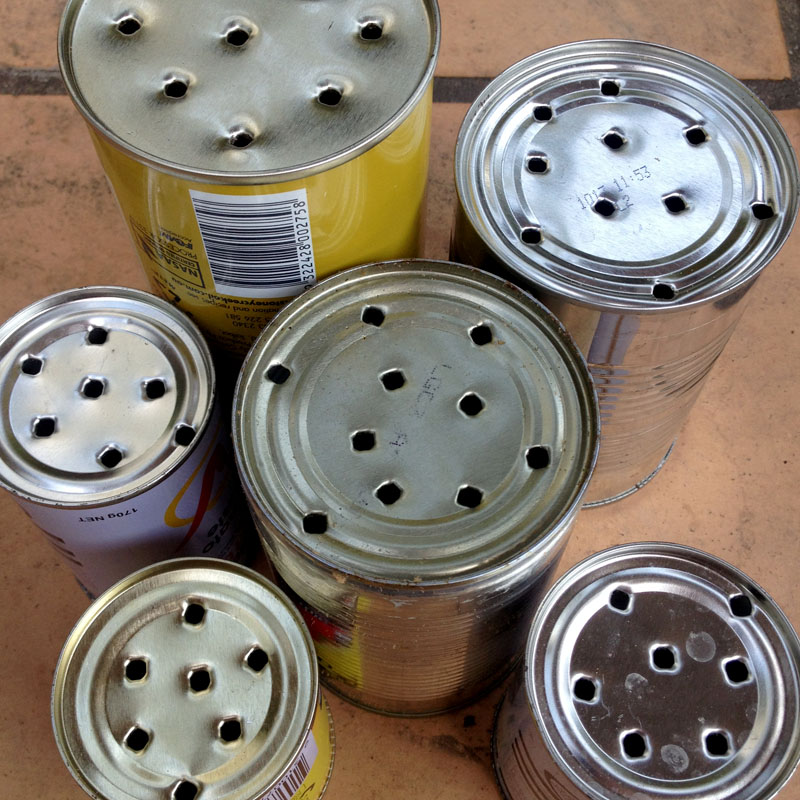 If using small tin cans for this project remember to water them regularly as they will dry out quickly.  Treat with OCP eco-hydrate to minimise this problem or simply choose plants which have low water needs like succulents.
Note: Eventually the tin cans will start to rust so keep that in mind when considering where to place them in order to avoiding any staining issues.